Dibblebee Top 10 Dance Songs with Altered Terrane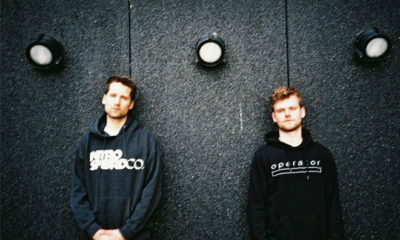 We took a musical trip to a place where Dibblebee has a good part of his roots! That magical place full of talent is, The Netherlands. It is always a pleasure to speak to artists from this part of the world!

This duo is more specifically from Rotterdam. They have a deep love for Drum & Bass. Altered Terrane are drawn to the dark and industrial side of the musical spectrum. Of course they have dabbled in many styles. They came on The Dibblebee Show back in September 2018 and we are proud to bring this podcast out of the archives and live again for your enjoyment. Altered Terrane promotes the track called Sarāb. Listen to 60 minutes of hot dance music by Dibblebee and enjoy the interview with Altered Terrane.


Connect with Altered Terrane on their social media;

Facebook https://www.facebook.com/alteredterrane/
Instagram https://www.instagram.com/titusictus/
SoundCloud https://soundcloud.com/alteredterrane/
Podcast: Play in new window | Download
Subscribe: RSS