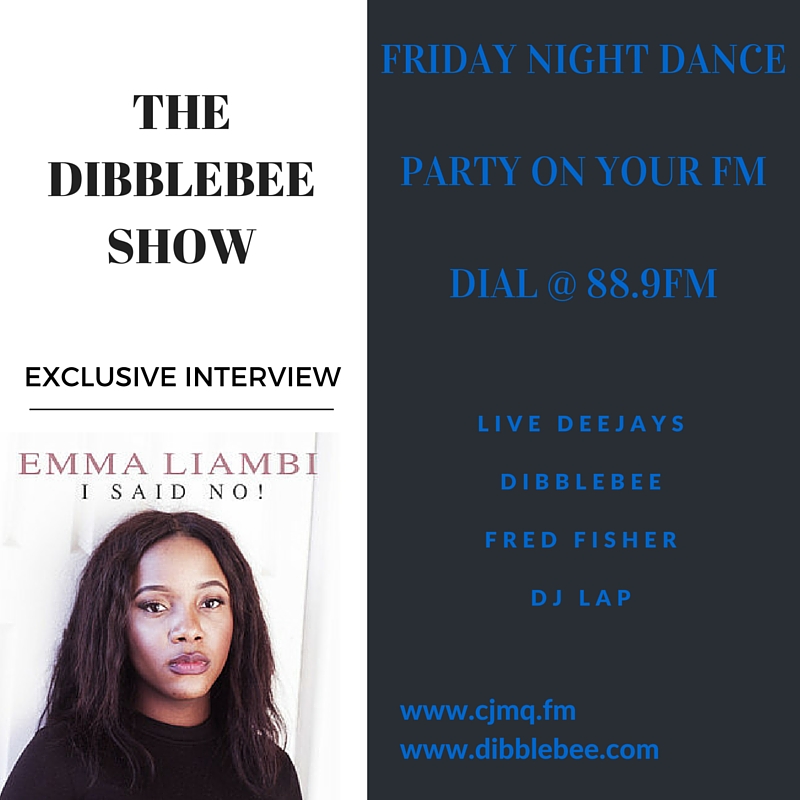 Emma Liambi was interviewed on the Top 10 Dance Songs of the Week. This show aired back in May, 2016, but you will still enjoy the fantastic dance music. She spoke about her track called "I Said No" That track was released all over the various channels like: Spotify, iTunes – AppleMusic, Amazon, Beatport, Deezer and many more! We were so happy when she accepted to go on the Dibblebee Show!
"I Said No"was a 2016 smash song with the intention to tell people that creativity is free, that your music and your lyrics are free – that you are free to create whatever you love!

While we could not find to much information currently on the internet about Emma Liambi, we hope that she is doing what she loves and is enjoying the career she deserves!

We hope you enjoy the Dibblebee show available on Mixcloud and iTunes!
Podcast: Play in new window | Download
Subscribe: RSS