Dibblebee Show With Symmetrix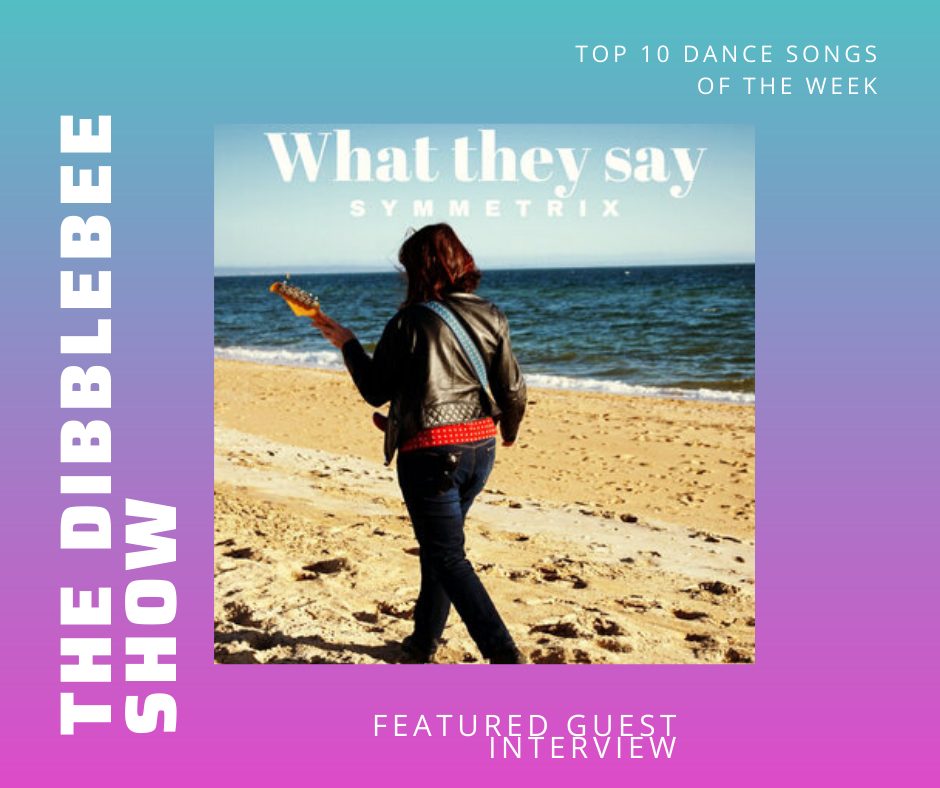 The Dibbebee Show with Symmetrix was recorded in November 2018 and is now available in the archives and on the website to listen to all over again!

Through the power of the internet we took a musical journey to meet up with Mebourne, Australia vocalist and female artist; Symmetrix.

Symmetrix was formed in 2013 with the vision of creating a mixture of electronica and indie pop. Summetrix draws their influence from 80s synth pop, alternative and indie rock.
Following a successful EP in 2018, Symmetrix returned with their debut album "Being There". It is an album about trust, self-understand and exploring lost love. Dibblebee highly recommends this album and is sure everyone will love this album!

Symmetrix tells us what it is like to be an independent artist and some of the strategies she uses to promote her music. Futhermore, we were lucky to have talk to us in a featured interview about two of her tracks. Of course, you will still hear great dance music as Dibblebee spins the top 10 dances songs of that week. Listen in to the show to find out more and support Symmetrix through their social media!

Symmetrix Social Media Links Below:

Instagram:
https://www.instagram.com/symmetrixmusic_/
Facebook:
https://www.facebook.com/SymmetrixMusic/

YouTube:
https://www.youtube.com/c/Symmetrix
Listen to The Dibblebee Show below and do not hesitate to contact us if you are an artist and want to be featured on the show!
Podcast: Play in new window | Download
Subscribe: RSS