Dibblebee Show 44 ft Jason Jenings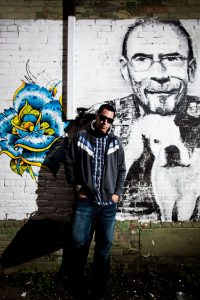 The Dibblebee show 44 ft Jason Jenings was recorded live in December 2014. The show was aired all around the world, starting in Dibblebee's hometown at CJMQ 88.9FM in Sherbrooke, Quebec. The Dance station Xltrax Mainstation played the show as well as many other partner stations across the globe. The electro show now available to you via our Podcast on our website and ITunes.
Our guest, Jason is a Canadian Progressive & Electro House Music DJ & Producer, from Toronto, Ontario, Canada. A DJ since he was a teenager, who owned and operated his own Production Company. He has organized, promoted & headlined countless EDM Events, in a variety of different venues. Initially playing Hard House in the DJ sets of his early career, Jason is now better known for playing & producing Progressive & Electro House. Having taking a hiatus fro m the scene for about 5 years (due to a back injury), Jason is came back & better than ever. In December 2013 he opened for Fergie DJ (of Hakkasan Nightclub, Las Vegas). Jason is extremely talented, hardworking & passionate about Electronic Dance Music.
Here is how you can connect with Jason Jenings:
Facebook https://www.facebook.com/JasonJenings
Twitter www.twitter.com/djjasonjenings
Soundcloud www.soundcloud.com/jason-jenings
Reverbnation www.reverbnation.com/jasonjenings
Enjoy the music! If you are an artist please contact us to have your work featured on Dibblebee's show! If you are a radio station you can broadcast this show free of charge.
Podcast: Play in new window | Download
Subscribe: RSS