Dibblebee Show 42 featuring Elissa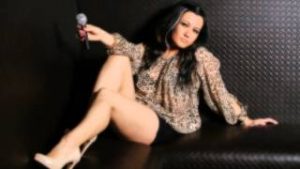 The Dibblebee Show 42 featuring Elissa was recorded live in Dibblebee's studio in Sherbrooke, Quebec Canada September 19, 2014. The show was featured on XLTRAX.com, CJMQ 88.9FM and radio stations all around the world. We are archiving it on dibblebee.com and making it available for you to listen to at any time.
We enjoyed interviewing Elissa on the Dibblebee Show. Elissa is a Dance Recording Artist, Songwriter, Vocalist and Juno Award Nominee. She has been featured in over 100 compilations by top dance labels like Sony and Universal Music. Dance music streams through the blood of this artist from Toronto, Canada.  You don't want to miss another great radio show packed with tons of electronic dance music.
You can visit her website at http://elissafanclub.com
Follow her on twitter https://twitter.com/ElissaMusic

Facebook https://www.facebook.com/Elissa-Music-61309498764/?ref=bookmarks
Youtube account https://www.youtube.com/user/elissamusic2010
Show number 42 Tracklist (please note this list may be incomplete and not necessarily in order)
Chris Lake feat. Jareth "Helium"
AMORAY – "LET IT GO"
MARTIN ERIKSSON, SOUTHSIDE HOUSE COLLECTIVE & ELLEE – WE ARE ONE
Elissa Interview with Dibblebee Feeling
GALAVANT FEAT. MARY JANE SMITH – "WORLD OF DREAMS"
MAOR LEVI – "TOGETHER"
The Bloody Beetroots feat Peter Frampton – "The Beat"
DallasK & Henry Fong – "Blackmail"
TOM COLOTONIO FEAT DAVE VROMAN – "CLOSE MY EYES"
MARCUS PATRICK – "BOSS BITCH"
Bonus track
AKI STARR – ILLUSION
Enjoy the show and contact us if you are a radio station that would like to broadcast our show. If you are an artist and looking for more exposure and promotion, we can help!
Podcast: Play in new window | Download
Subscribe: RSS