Dibblebee Show 41 featuring Southside House Collective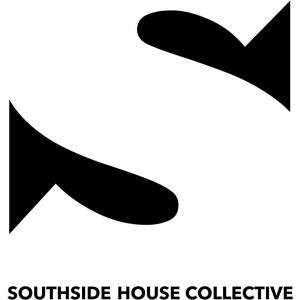 The Dibblebee Show 41 featuring Southside House Collective was recorded live in Dibblebee's studio in August 2014. As a result, it has gone out to radio stations FM and internet all around the world. We are now adding it to our website so you can listen to it whenever you feel like it.
We had the privilege to have one of the members of Southside House Collective on the show. Southside House Collective are three deejays and good friends from Sweden. In addition, they run their own label, make music and even produce a weekly radio show. Their label called Southside Recordings allows them to have fun, be honest and release their own stuff.
The track they promoted on the show was called Call me Over featuring the vocal of Missum. We were very pleased to have Southside House Collective on the show. In my opinion, you can enjoy a very good edition of The Dibblebee show. You can visit their homepage here  http://southsidehousecollective.se/
Here are the Social media links of Southside House Collective;
Southside House Collective Facebook page;
https://www.facebook.com/pg/SouthsideHouseCollective
Twitter
https://twitter.com/SouthsideHouseC
Show Number 41 Tracklist (please note this list may be incomplete and not necessarily in order)
ALEXANDER BROWN – "SOMETHING BEAUTIFUL FEAT SIFF"
FAIRLIGHT SYNDICATE – "PUMPIN"
REBECCA AND FIONA – "HOLLER"
John Dahlback and Benny Benassi – "Blink Again"
Southside Recording House Collective – Interview with Dibblebee and song Call me over ft Missum
Josh Harris feat Kristin Dennis – "You Make Me Dance"
Aiden Jude – "Everybody in Da House"
WE ARE LEGENDS FEAT CAROLINE AILIN – "BEGGING FOR AMNESIA"
Stefy De Cicco – "Soprano"
HYP3D – PUMP IT
MANUFACTURED SUPERSTARS FEATURING JARVIS CHURCH – STAY
PINK PANDA – "NO BUDDY TO LOVE"
Bonus track
EDUARDO RAMIREZ FEATURING LAURA GREEN – "RUNNING AWAY"
Therefore, contact Dibblebee today if you want a show like this for your radio station or if you are an artist that would live to be interviewed.
Podcast: Play in new window | Download
Subscribe: RSS