LYRE LE TEMPS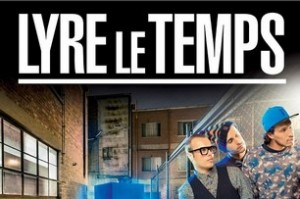 Dance dance people it is time for Dibblebee's Show number 30 with guest artist Lyre Le Temps. There is great EDM music full of energy that will make you move! You will hear Paul Oakenfold, Big Mama Capretta, David Jones, Steve Aoki, Kaskade and that is just to mention a few of the fantastic artists played on this EDM show. In our our artist interview we talk with European electro-swing act Lyre le temps.
You will enjoy the Jumpstart of the Week as well as a bonus track by S3XOFONIKS. Enjoy it and please look us up on Facebook! You can even feature us on your Radiostation. Thanks to Radio Hosting Radiosolution for all their support.
Lyre le temps website http://www.lyreletemps.com
Listen to Dibblebee's Show number 30 and please send us your comments.
Podcast: Play in new window | Download
Subscribe: RSS