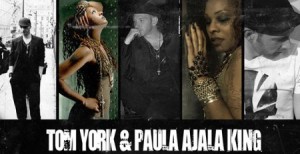 This show recorded in August 2013 is filled with music that you wish you had heard before. A show playing great new EDM. Nervo, Steve Smooth, Fedde Le Grand, C-Rod, Raghav are just some of the artists you will hear in this episode. We are proud to feature all the way from France;  Tom York as a guest artist on the show. He will talk about the single done with David Jouvence called "I Believe Again" As usual we will motivate you with The Jumpstart of the week and then finish 60 minutes of dance music with a Bonus Track.

Facebook page Tom York and Paula Ajala King 
Show Number 28 Tracklist (please note this list may be incomplete and not necessarily in order)
Timofey Vs. Terri B – "Forever Young"
C-Rod feat Jason Walker – "Beat Don't Stop"
A.M.L. – "Music Is My Narcotic"
Fedde Le Grand – "Raw"
Interview with Tom York
Drop The Lime – "No Sleep For The Wicked"
NERVO & Hook N Sling – "Reason"
Raghav – "Fire"
Steve Smooth & JJ Flores feat. Colette – "Stay"
Bonus Track; Andain – "What's It Like"
Click the player below to listen to the complete show for FREE!
Podcast: Play in new window | Download
Subscribe: RSS