Christmas Party DJ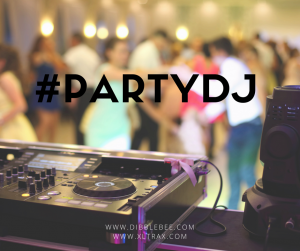 It's that time of the year when companies want to show their appreciation to their employees, partners and staff
for another year of success in business. Sometimes it takes more than just a small note, email or gift to show
your appreciation as an entrepreneur. Of course the thought does count, but you may have to do a little extra such as organizing an office Christmas party event. If you find yourself with this responsibility, no doubt you will want to make sure it is done with a lot of Christmas cheer and above all, fantastic music by a highly skilled, reliable and experienced Christmas party DJ.
Every party will have different requirements and needs, we will sit down with your coordinator and discuss how the evening will unfold. It is a great time to explain things such as the age group that will attend and their musical taste. With such a wide variety of music available today it is important that the musical theme is discussed and decided in advance. If there is any changes during the evening or special requests, your deejays are prepared with thousands of songs in every music genre including an access to the internet, so no one will be left out and all your requests will be accomodated. It is your party and not the deejays. In a world where many deejays come unprepared with a small selection or simple refuse to play certain songs, Dibblebee and DJ Lap realize that the client and the party comes first.
So let Dibblebee (Derek Bullard) and DJ Lap take care of everything you will need including dance floor lighting and a great sounding sound system. You can be confident that you are in safe hands. Dibblebee and DJ lap have over 20 years combined experience in the mobile disco DJ business in the Sherbrooke and Eastern Townships area. You can also contact us if you have an event any where in Quebec, Canada.
Book your Christmas party dj today. We look forward to speaking and meeting you!
Here is an interesting link that might help you plan your Christmas party